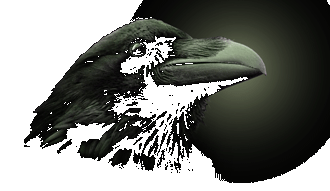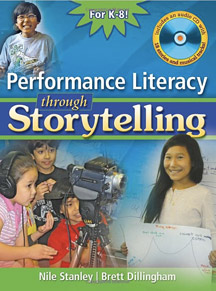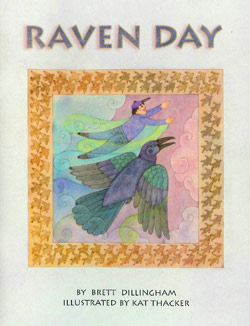 Publications and Documentaries
Books
Performance Literacy Through Storytelling, 2009, Maupin House, Gold Recipient of the Independent Book Publisher Awards (IPPY) in the Education/Academic/Teaching category; finalist for the Distinguished Achievement Award under the K-5 Curriculum and Instruction category by the Association of Educational Publishers
Raven Day, children's book, McGraw Hill, 2002 (Contact me if you are interested in purchasing; it comes in big book and little book)
Articles
Culturally Responsive Performance Literacy Through Storytelling by Brett Dillingham and Nile Stanley published in the Africa International School Association's newsletter, pps. 40 – 41, April, 2012
Making Learners Click with Digital Storytelling by Nile Stanley and Brett Dillingham see the value in connecting learning literacy, language, and technology through storytelling. Published in Language Magazine, an international journal which focuses on teaching English as a Second Language. February 2011
Telling Tales: Teaching Performance Literacy Through Storytelling published in Language Magazine, an international journal which focuses on teaching English as a Second Language. September, 2010
Storytelling for Interpreters and Rangers: A Unique and Critical Approach, published in Legacy Magazine, July, 2010
Encouraging Creativity Through Performance Literacy, published in ASCD (Association for Supervision and Curriculum Development) Express, Brett Dillingham and Stacy Reeves, 2009
Du Sani and the Land Otter People, published in Scholastic U.K.'s Literacy Time Plus, September, 2008
The Heart of Performance Literacy: using the visual portrait of a story for telling and retelling, published in English 4 – 11, a publication of the United Kingdom Literacy Association and United Kingdom English Association, 2007
Performance Literacy, published in The Reading Teacher, September, 2005
Performance Literacy: Storytelling With and Without Books, published in Cross-Currents: A Guide to Multicultural Books for Young People, 2005
Reading and Writing in Book-Scarce Environments: Performance Literacy, published in the Florida Reading Quarterly, 2004
Emilio (poem), published in The Reading Teacher, 2003
Future Courses: A Compendium of Thought About Education, Technology, and the Future, Editor Dr. Jason Ohler, 2001
Documentaries
Magic of Performance Literacy (Documentary Video,13 minutes, Real Media)
Reading professor and performance poet Nile Stanley, and storyteller, Brett Dillingham work the magic of performance literacy at Riverbend Elementary School, Juneau, Alaska.
Autumn Leaves (Documentary Video, 26 minutes, Real Media)
Storyteller, Brett Dillingham does performance literacy at Stepping Stones Pupil Referral Unit, Cauderdale Council, Halifax, England. The school is for learning and emotionally disabled students who have not succeeded in the mainstream classroom. Watch as challenged children are transformed through storytelling and become engaged in productive language and literacy.